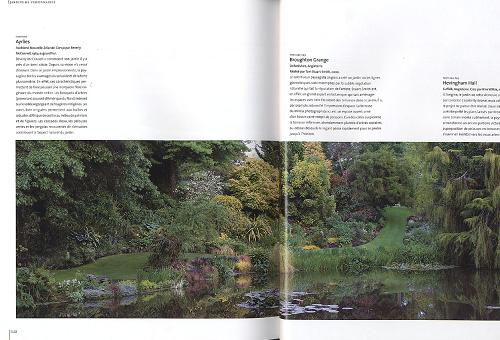 Ayrlies, New Zealand
Throughout history, gardens have reflected our vision of paradise*
In an all-new public exhibition opening September 23, 2006 - and coinciding with the unveiling of the Chicago Botanic Garden's newly renovated Education Center - In Search of Paradise: Great Gardens of the World expands visitors' imaginations as they embark on a sensory journey of contemporary gardens from around the globe.

With text by internationally known garden writer Penelope Hobhouse and including the writing of Charles Jencks, British architectural critic, writer and garden designer, more than 125 full-color photographs, many measuring 4 by 6 feet, tell the story of contemporary garden design.

"From Brazil to Singapore, from South Africa to Australia, our exhibition presents images of the world's great gardens by the world's preeminent garden photographers," says Susan Boothe, manager of exhibitions at the Garden. "In Search of Paradise looks at how the use of new materials, a concern for ecology, and a desire to bring nature to urban environments has changed the look of contemporary garden design. Inspiring and innovative, these gardens - like contemporary art, literature and music - tell us who we are and what we value."
In Search of Paradise explores a number of themes, including historic and contemporary gardens featuring water as their central design element. Other themes include the art and science of ecological gardening, and bringing nature to the city. Andy Cao, Kathryn Gustafson and Charles Jencks are just a few of the renowned garden designers featured.
Photographers include Nicola Browne, Andrew Lawson and Alain Le Toquin, among others.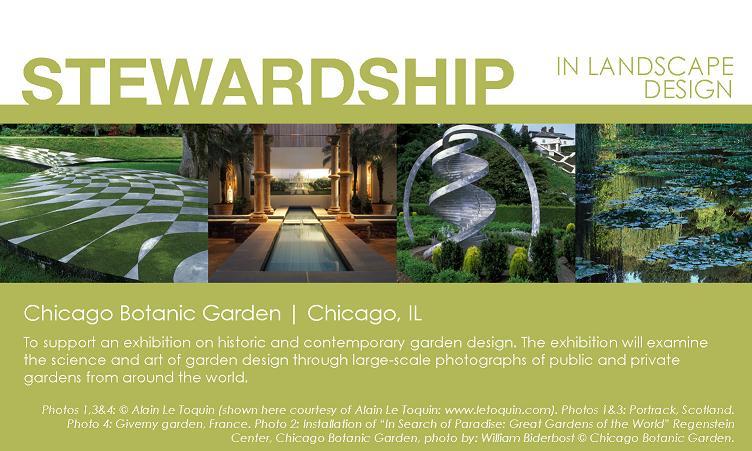 *This text is a reproduction on of the presentation of the exhibition by the Chicago Botanic Garden